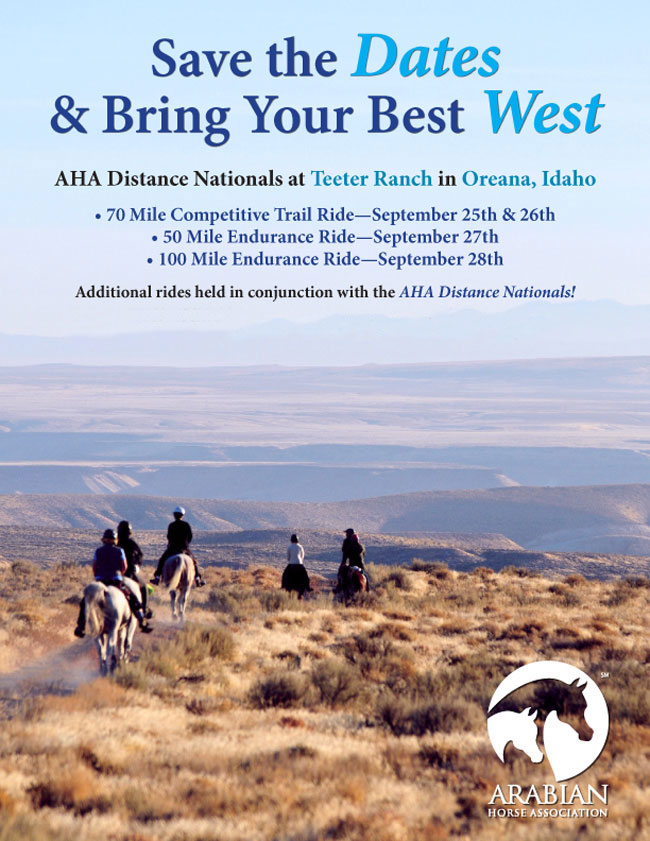 AHA Distance Nationals - Registration due September 8
Registration forms can be downloaded at
http://www.arabianhorses.org/competitions/nationalevents/natdist/2014/docs/14DIST_Entry_Form.pdf
  and mailed to
Arabian Horse Association
Atten: Devin Smith
10805 E. Bethany Dr.
Aurora, CO 80014
Entries are due SEPTEMBER 8. Late fees will be applied after this date ($25 for AHA entries, $10 for AERC 'open' entries)
Additionally there will be a $10 BLM/Camping fee per person.
Corrals are available for rental (12 x 12  and 12 x 16 ft stock panels). Send me email (steph@endurance.net)
More info at
http://www.endurance.net/international/USA/2014AHA/
We'll post trail maps soon.