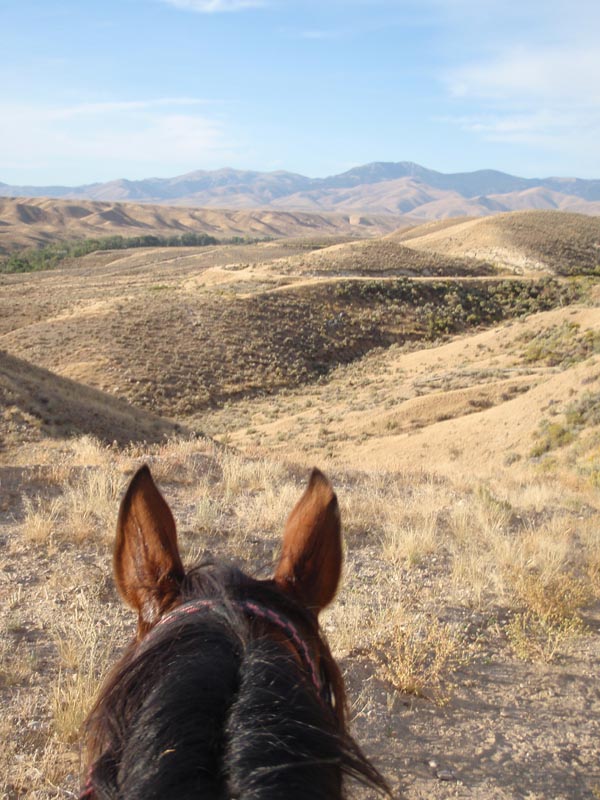 3 days in the Desert of SW Idaho
October 7,8,9
This is desert country - you'll ride a mix of cow trails, jeep tracks, sand washes. We try to find the best footing, but there will be rocky sections and some deep sand. Ride accordingly and make sure your horse's feet have adequate protection. The trails are generally rolling, not terribly difficult but there will be some areas that you have to take your time on - we want you to have the full Owyhee Front experience!
You can see several video previews of the trails! at:
http://www.endurance.net/international/USA/2016OwyheeCanyonlands/
Ride Managers:
Steph Teeter, 208 250 6898,
steph@endurance.net
Regina Rose, 208 250 8662,
rrose4u2002@yahoo.com
Base camp:
Teeter Ranch, outside of Oreana, Owyhee County, Idaho.
Dinners will be provided by ride management and are free for riders and volunteers. ($10 if you're not riding or helping but still want a meal)
Camp:
We have plenty of space for any size rig. There are hydrants for people and horse water throughout the camp site. WiFi internet is available at the house where we will have all ride meetings, awards and meals. Hot showers, flush toilets at the house.
Corrals are available for rent, $30 for the week. 12 x 12 or 12 x 16 panel corrals.
Early arrivals are welcome, just
let me know
in advance!
Entry Fees:

$100 for LD and 50/55 distances (includes dinner and camp fee).
Juniors are half-price.
Tentative trail maps (subject to change!) are up at:
http://www.endurance.net/international/USA/2016OwyheeCanyonlands/#register
Please help us plan and register:
http://www.endurance.net/international/USA/2016OwyheeCanyonlands/