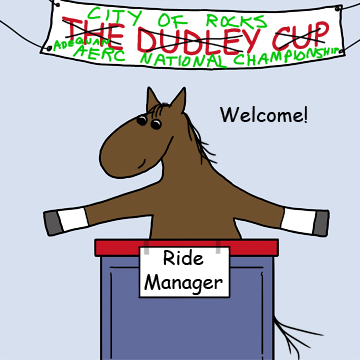 We Want You at City of Rocks!
Come and join us for the Adequan AERC National Championship!
September 20-22, 2013 near Almo, Idaho
Here's how:
1. Volunteer! We need timers, pulse takers, gate openers, ribbon taker-downers, meal serving helpers, camp fire tenders, hot spring temperature testers... all those critical jobs that make a big event possible.
The competitions are Friday (50 miles) and Sunday (100 miles) so Saturday is open for trail riding for those of you that might want to come help and ride a little too. We'll feed you and pay your camp fee and generally keep you happy!
Or if you really want to ride the course, you can do so if you:
1. Qualify for the National Championship as a competitor.
2. Ride as a 'Ready and Willing Junior Sponsor'.
3. Ride Drag.
http://www.endurance.net/AERCNC2013/qualify.html
 for more details!