The Fifth Annual Owyhee Tough Sucker No Frills Endurance Ride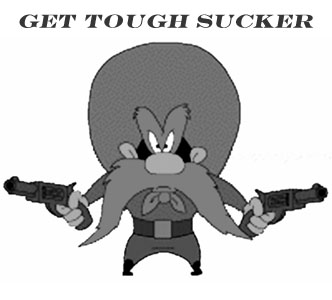 The ride will be based out of Regina's ranch again this year. Easy access off of Hwy 78, indoor arena for meetings and dinner.




50 miles and LD: $93 75 miles: $133 – Trail Ride: $30 - Juniors 1/2 price

Dinner included with all ride entries!


2011 Trail Map: coming soon!

The trail will be easy/moderate, good footing, single track trail, jeep roads, some sand washes. Ride around Wild Horse Butte along the Snake River and along the ridge tops through the Birds of Prey area. This is a nice spring ride!




Much of the trail will go through the Morley Nelson Snake River Birds of Prey National
Conservation Area, established in 1993 to protect a unique environment that supports one of the world's densest concentrations of nesting birds of prey. Falcons, eagles, hawks, and owls occur here in unique profusion and variety. It is part of BLM's National Landscape Conservation System (NLCS). Read more about the conservation area
Head Vet: Robert Washington DVM
Ride Manager: Regina Rose
Email: rrose4u2002@yahoo.com Phone: 208-250-8662



Directions:

From I-84 East (Oregon) Take Nampa exit 35 and follow signs to Hwy
45 (to Murphy)which takes you south towards Murphy. Follow hwy 78 east
(left) after crossing the Snake River. Continue past the Oreana
turnoff, take the next left (north) onto Wees
Rd, after mile marker 47, just past the Utter Massacre historical. Take the next left
onto Regina's drive.
From I-84 West (Utah): Take Hammett exit 112 onto Hwy 78. Go through
Bruneau and Grandview towards Oreana. Turn right (north) onto Wees
road just after mile marker 48, after crossing Castle Creek. Next
left onto Regina's drive.